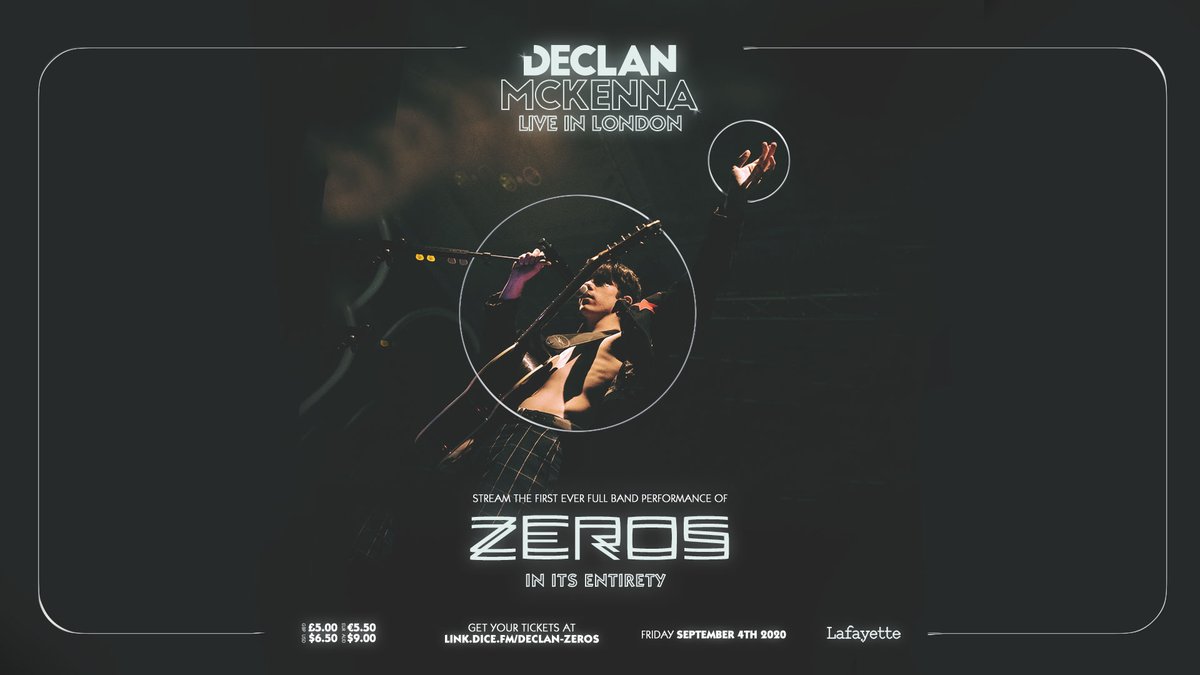 'The New normal' is a phrase that has gained increasing popularity over the past few weeks.
Face masks in shops? The new normal. Meeting your friends in the park? New normal. Hand gelling every 3 seconds? New normal. Could live-streamed gigs from the comfort of your own sofa also be the new normal?
Due to mass gatherings coming to a grinding halt artists all across the globe are having to come up with new innovative and creative ways to stay in contact with their fans and deliver live music. The latest artist to jump on this newly formed band wagon is fan-favourite, Declan Mckenna. He took to the internet to perform a virtual concert of his newest album in full for the first time, whilst also throwing in a few nostalgia fuelled bangers.
Declan took to the stage donned in glitter, his golden guitar in hand, his band in tow and performing exactly as he would if there were hundreds of fans screaming his lyrics back at him.
Complete with a cloud-filled backdrop, ever changing visuals, prop trees and a pinky-purple intergalactic feel, the stage set-up perfectly complemented the Bowie-inspired otherworldly album he'd just released.
"If we're talking the best band ever, and we're not talking Oasis,
I don't wanna know"
After an energy packed performance, complete with poignant lyrics and eccentric piano rhythms, Declan ended the show with his politically fuelled track, 'Listen to your friends', and by saying thank you to his fans, is this the way we're gonna be interacting with our favourite artists from now on?
Personally, I can't wait to be deafened by overly-loud amps, jump around in a sweaty crowd, get my ribs poked at by eager elbows and sing along in unison with a bunch of strangers.
Let's wait to see what 2021 brings...
Setlist:
You Better Believe!!!
Be An Astronaut
The Key To Life On Earth
Beautiful Faces
Daniel, You're Still A Child
Emily
Twice Your Size
Rapture
Saggitarius A*
Eventually, Darling
Hits:
British Bombs
Make Me Your Queen
Listen To Your Friends
- Lana Williams