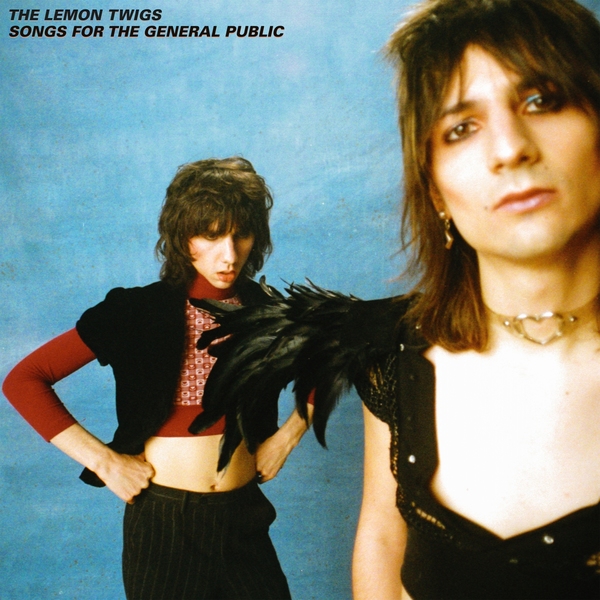 The D'Addario brothers are back and, in my humble opinion, are better than ever. The Lemon Twigs seem to have left Shane the conceptual chimpanzee in 2018 with Go to School, and have emerged today as the serious, yet humorous, indie rockers they have set out to be since their conception. Songs for the General Public that was originally set for release on May 1 st of this year was moved to today, August 21 st . Although those three delayed months were tough considering the light-hearted fun in their released singles, the wait has most definitely been worth it.
The Lemon Twigs have been praised for their vocally '60s style whilst lyrically and melodically dipping their glam-rock toes straight into the '70s, and Songs for the General Public is no exception. From the opening track 'Hell on Wheels' that sounds like it has been plucked straight from Marc Bolan's notebook, to mid-tracks such as 'Moon' and 'Hog' that share an explicitly Lou Reed style, this album is a work of accessible genius.
It was obvious we were going to be spoiled rotten by this album after the initial single releases of 'The One' and 'No One Holds You (Closer Than The One You Haven't Met)', but these Long Island brothers have gone that extra mile with this record – the gift that we all need in these turbulent times. Through the amalgam of styles, influences and melodies, the record discusses themes of love, loneliness, relationships and hopefulness that we can all use a bit of right now. The Lemon Twigs of course have not strayed from their musical theatre roots with songs such as 'Why Do Lovers Own Each Other?' which is easy to imagine being performed by a couple on a playhouse's stage somewhere whilst still maintaining an atypical zest intrinsic to their sound.
Songs for the General Public harks back to the legendary echoes of music rooms of the '60s and '70s, borrowing styles of the D'Addario's icons such as Bowie and Mott the Hoople, whilst reigniting their sound with a contemporary twist of rock and roll. This album is simultaneously thought-provoking and uplifting, speaking to the past but with a modern-day enthusiasm of impeccable music-making.
- Milly Cooke
Instagram: @mllyck @alxndrpltz