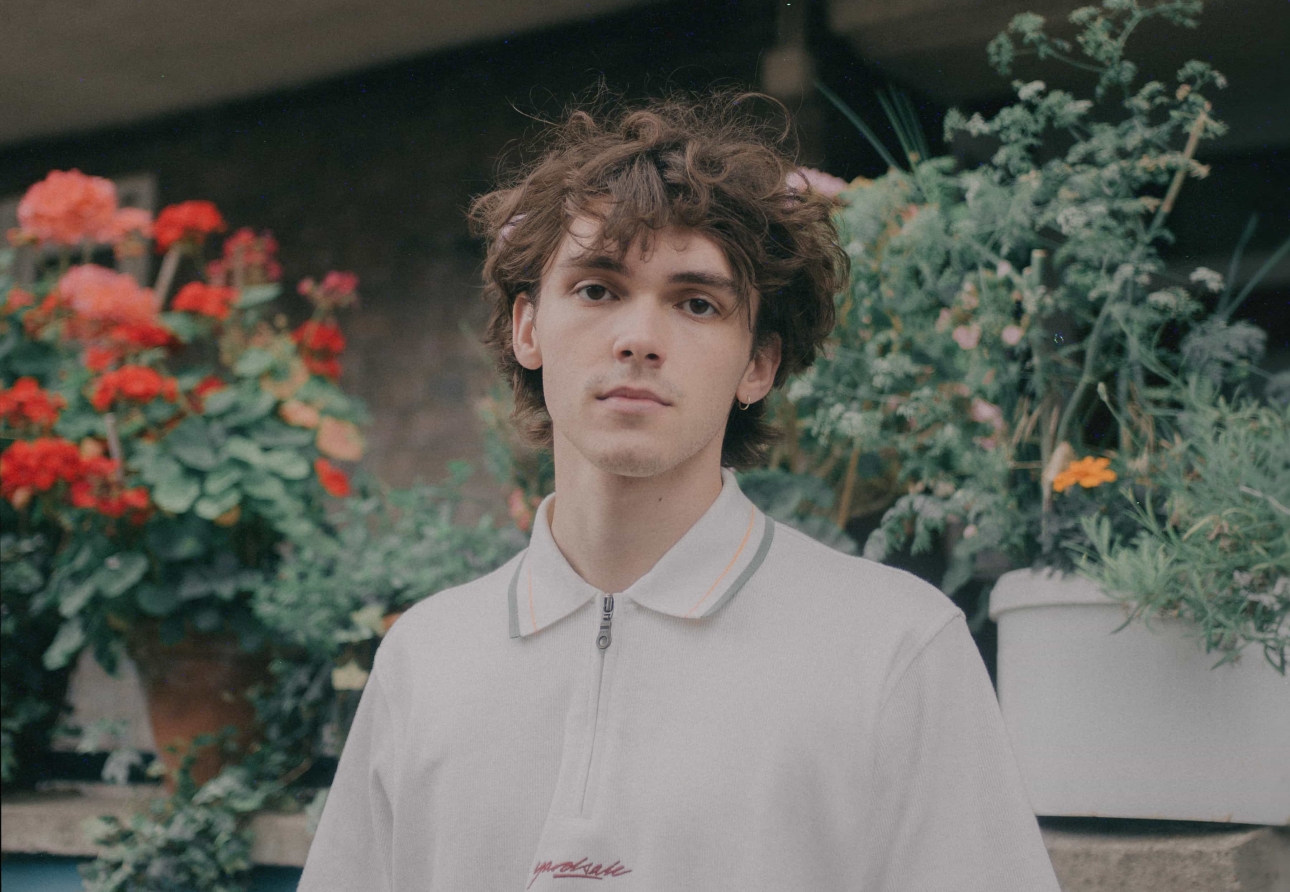 'Bedroom pop' has become somewhat of a thrown around term lately, used to describe any sort of laptop born music, that fits a vague hazy atmosphere. The reality is that often such songs offer an intriguing fusion of sounds, and the fact they were created with limited equipment, many late nights, and a lot of imagination makes them all the more impressive.
When a newcomer breaks onto the scene, I find myself curious to hear what new ideas they are bringing to the ever-evolving bedroom music space, whether they will stand apart from their peers and stake their own claim on the territory.
JWESTERN (Leeds based John Gooding) does exactly that with his debut single 'Call You Right Now'. Gooding's soft vocals resonate with reverb straight away, paired with wavy plucked strings, pulling you in before a funky bassline and tight drum beat kick the song off properly. The resulting sound is a tune perfect to move your body to, that is also rooted melodically with jazzy strings reminiscent of a hazy summer day.
Some of the songs musical palette will be familiar to those who listen to the likes of Still Woozy and Yellow Days, but Gooding still manages to keep the production fresh and balanced. Shifting seamlessly between an almost conversational tone, and a relaxed flow on the verses, Gooding's vocals bounce off the beat as it fluctuates with vibrant instrumentation. Citing influences such as Rejjie Snow, it's easy to see how Gooding has taken a style he loves and made it his own.
The song laments a relationship slowly falling apart, the lyrics remaining sombre yet playful. Gooding writes with a cathartic energy - "Stop staring at your phone, Cos your message won't send" - poking fun at the fragility and remoteness of text conversation in the modern age.
With 'Call You Right Now', the JWESTERN flag has been planted. Producing and singing with the confidence and talent of more established artists, Gooding's calling card leaves a strong first impression. Operating in the same space as similarly exciting young musicians Easy Life and Arlo Parks, it shouldn't be long before JWESTERN hits the festival circuit. Make sure you don't miss this one.
'Call You Right Now' is out now via Heist or Hit.
Twitter: http://www.twitter.com/jwesternn
Instagram: http://www.instagram.com/jwesternn
Facebook: http://www.facebook.com/jwesternn
Soundcloud: http://www.soundcloud.com/jwesternn
- Huwen Edwards