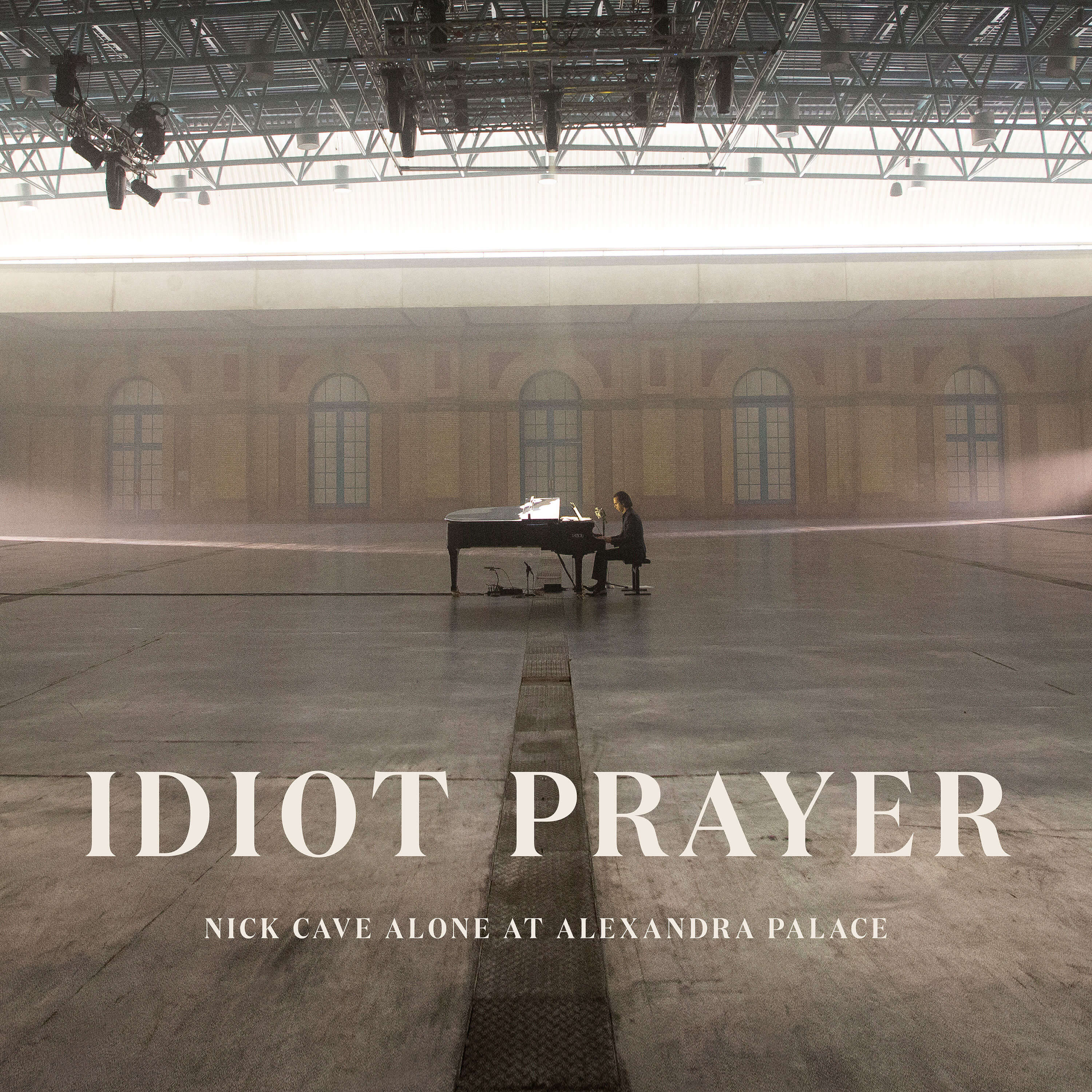 Nick Cave is music royalty, famous for his baritone voice and emotional intensity. Cave's music explores a depth of cultural issues surrounding death, religion, love and violence. Nick Cave is a man of many talents, most notable for fronting the rock band Nick Cave and the Bad Seeds, but it doesn't stop there.
Throughout his career Cave has ventured into various other avenues and expanded his work into writing, acting, screenwriting and blogging. Nick Cave's diversified career shines through into his music, and ultimately adds more substance to everything he touches.
Audiences will now be granted another chance to venture into the mind of the enigma that is Nick Cave. His extended film 'Idiot Prayer - Nick Cave Alone At Alexandra Palace' screens in cinemas from the 5th November, and will feature four previously unseen performances. It may seem like just a live streamed concert, but there is a method behind the madness. Cave explains
"I am essentially a songwriter. Yet, people who understand my stuff know that it doesn't end there. There has always been a strong, even obsessive, visual component to the process - a compulsive rendering of the lyric as a thing to be seen, to be touched, to be examined."
It certainly is one not to be missed, with tickets going on sale on the 10th November.
Moreover, Nick Cave is showing no signs of slowing down, further showing why he is one of the best in the business. Following the cinema release, Cave announced he will also be treating us to a new album. His lateral thinking, and natural creativity is what sets him apart from the rest. Whenever Cave encounters writers block and the pressure of writing gets too much, he stops. He then takes a moment to draw a cute animal, naked woman, or mythological creature. Failing that, Cave takes a Polaroid or makes something out of clay.
Once finished and reinvigorated, Cave continues to write. These quirks have manifested themselves into the album and it promises to be nothing short of incredible. 'Cave Things' will be released on the 20th November, and available on vinyl, CD and streaming services worldwide.
- Ben Broyd